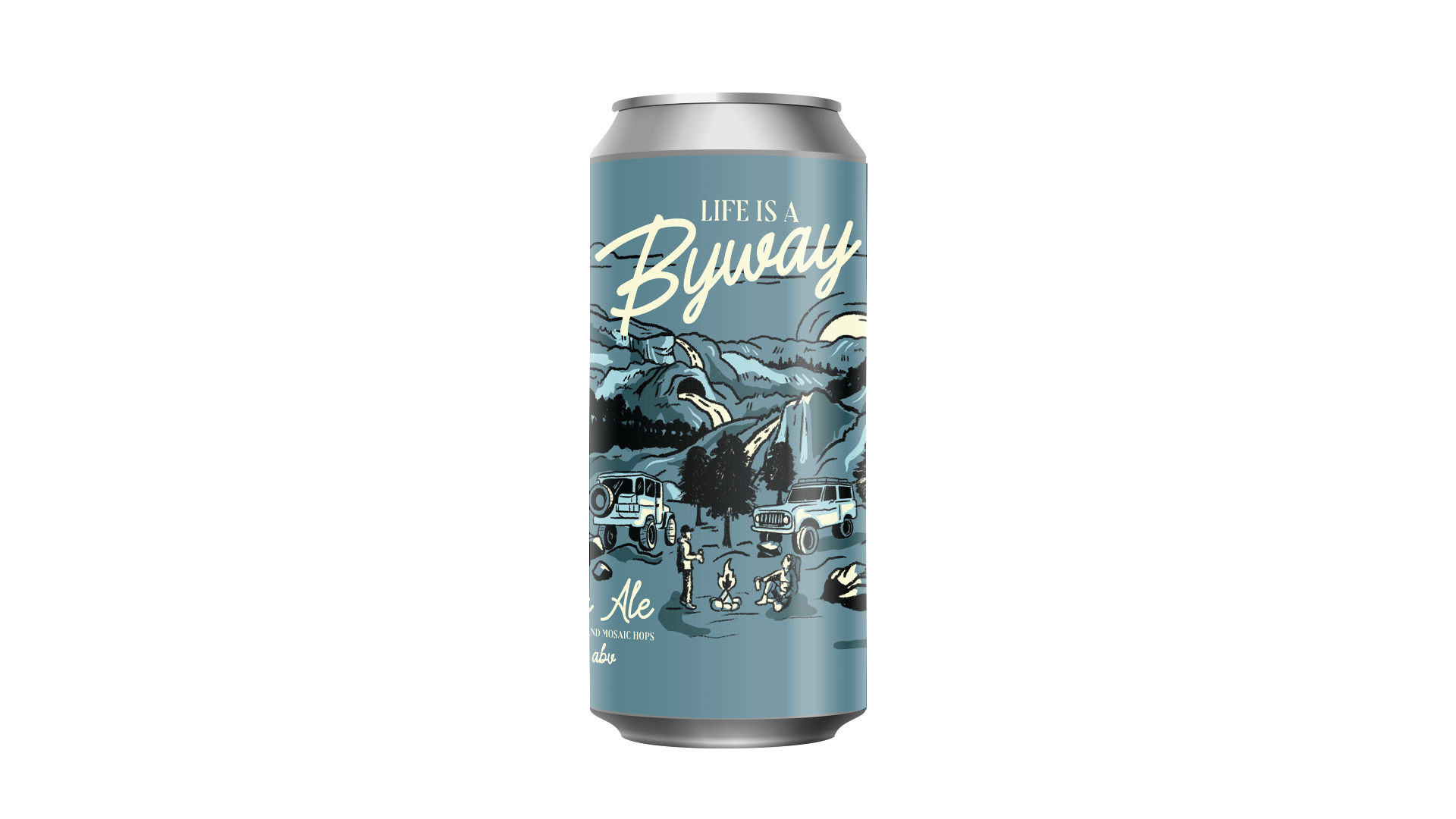 Easy drinking, light to medium bodied, great crisp hop presence. We wanted this beer to be drinkable but flavorful and it is exactly that. The hop combo gives you a little bit of mango, floral, stone fruit, and just a hint of citrus. The ABV and body of the beer make this something you can drink all day. We teamed up with The Daniel Boone Backcountry Byway (DBBB) to create this light and crispy pale ale!
The Daniel Boone Backwoods Byway is a high clearance 4wd route comprised of improved and unimproved county and public roads over 100 miles long centered around the scenic Red River Gorge and Daniel Boone National Forest in eastern Kentucky.
The initial purpose of this project was to put use into the beautiful county roads and to stimulate local business economy while improving and preserving the roads from illegal closures, vandalism, erosion, and other risks.
In other words they bring tourism and business to rural places in Kentucky that may not get it otherwise. We can get behind that, and that's why a portion of the proceeds will go to help them with this project!