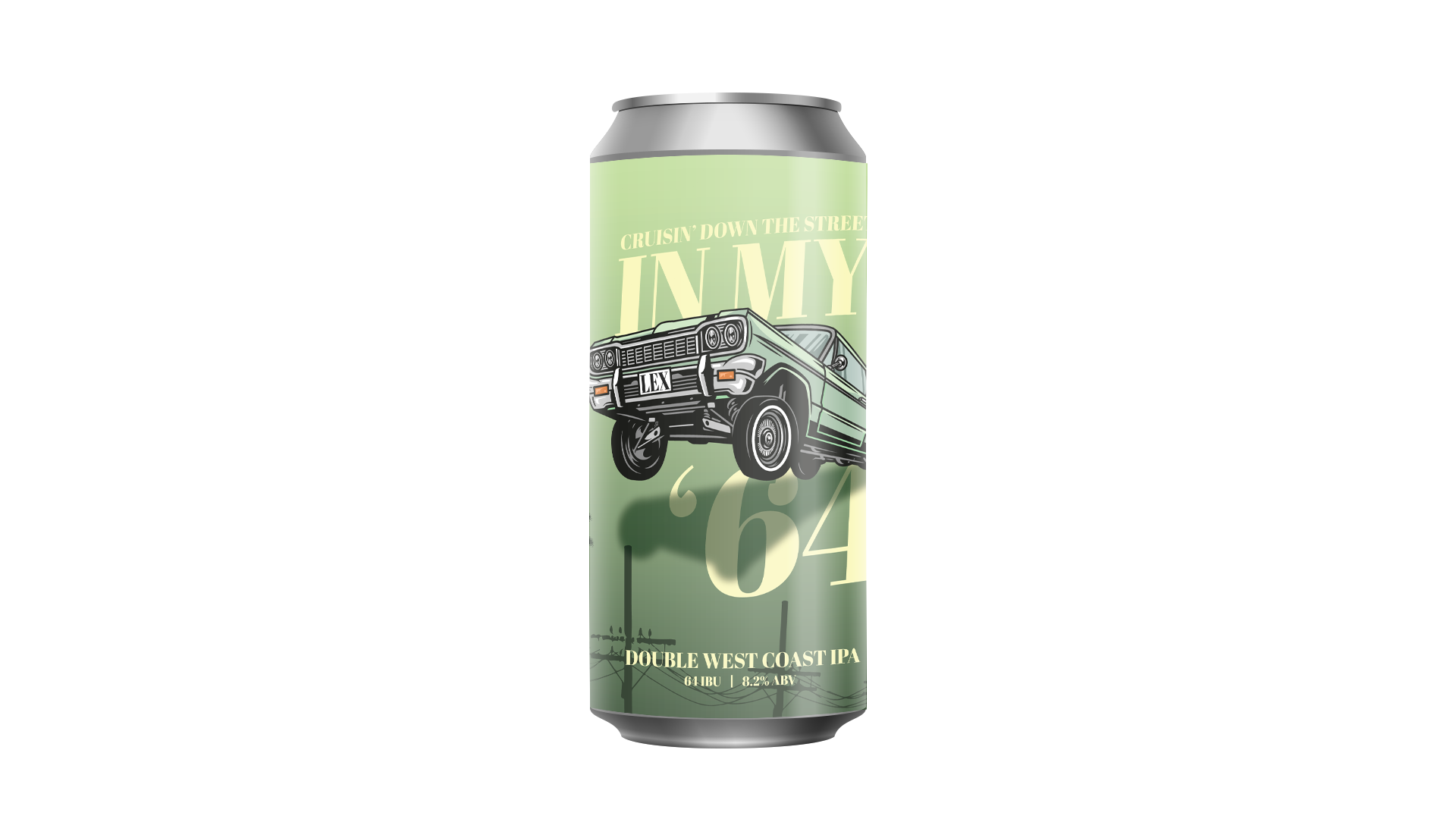 Cruisin' Down The Street In My '64
We teamed up with our pals from Pivot for the first time to bring you this west coast double IPA. For this beer we wanted to bring you "new school meets old school". The grain bill was new school in that it is very light, allowing the hops to be the star. The hops themselves are old school with some centennial, simcoe, and a bit of citra for good measure. You can expect a big hop presence on the nose and the first sip. The bitterness is relatively high (64 IBUs), as you could expect in a double IPA. This bad boy clocks in at 8.3% ABV, leaving you warm and fuzzy on the inside.
Come grab a pint and a 4 pack in our taprooms or Pivots taprooms this weekend!!